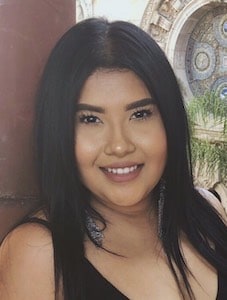 Jasmin Rodriguez
Jasmin joined Workplace Justice Advocates in August 2017. As WJA's Office Manager, Jasmin handles the day to day operations of the firm and also oversees client intakes. Jasmin also heavily assists WJA's attorneys, often working on cases from intake to case conclusion.
Jasmin holds a Bachelors degree in Political Science from the University of California Los Angeles (UCLA) where she also minored in Education and Chicanx Studies. Jasmin is passionate about social justice and serving her community. While at UCLA Jasmin was a participant of Bruins Reforming Incarceration Through Education (Project BRITE). Currently, Jasmin is a volunteer at WorldRelief of Southern California where she assists the legal and social media teams and focuses on community engagement. Jasmin is prospective law student and will be applying to law school in the fall.
While out of the office Jasmin enjoys going to concerts, listening to podcasts and spoiling her Yorkie.
Education
B.A., University of California Los Angeles