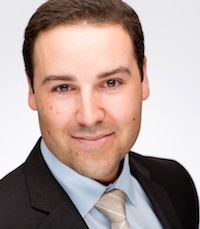 Robert A. Odell
Robert A. Odell is an employment attorney and founding shareholder of Workplace Justice Advocates, PLC where he represents employees filing lawsuits for sexual harassment, discrimination, wrongful termination and a variety of other employment-related matters.
Robert attended Chapman University School of Law where he first clerked for the Homicide Unit of the Orange County District Attorney's Office.
During his clerkship with the District Attorney, Robert was given the opportunity to assist some of the Nation's best criminal prosecutors in numerous high-profile murder trials and investigations – most notably in the prosecution of Jason Russell Richardson, the "Home Depot Killer," who was sentenced to death following his conviction for the murder of Tom Egan.
Robert credits his time with the D.A. as the foundation for his love of trial advocacy and his desire to obtain justice for those who have been unlawfully harmed.
During law school, Robert excelled in trial competition as a member of Chapman's prominent Mock Trial Honor Board, winning several awards in both regional and national mock trial competitions across the country. Robert was also recognized by one of Orange County's most distinguished judges as a top talent in the courtroom, earning him a CALI Excellence for the Future Award.
After passing the California Bar, Robert came together with his mentor,
Tamara Freeze
, to form
Workplace Justice Advocates
, a Professional Law Corporation which currently represents employees on a contingency basis in a broad spectrum of employment matters including
harassment
,
discrimination
,
wrongful termination
and
wage and hour class actions
.
In his very first jury trial (just two years out of law school), Robert and his partner, Tamara Freeze, obtained a $1,377,000.00 discrimination verdict on behalf of their client, Huron Mayo, in a complex employment discrimination and harassment case - prevailing on all five (5) causes of action against defendant Community Development Commission of the County of Los Angeles. In doing so, Robert became one of the youngest trial attorneys in U.S. history to obtain a seven-figure discrimination verdict.
Just six months later, Robert and Tamara tried another complex employment discrimination case. Their client, Joseph Snead, was a 15-year custodian with the Chino Valley Unified School District and was fired after he was injured on the job and could no longer climb ladders as a result. Mr. Snead's previous attorney declined to take the case to trial and the School District refused to offer anything more than a small, nuisance-value settlement, as they saw very little risk that Mr. Snead would prevail at trial.
Despite this, Robert and Tamara tried the case and were able to obtain a $550,000.00 jury award for Mr. Snead, which was one of the largest discrimination verdicts in San Bernardino County for 2015.
Today, Robert continues to dedicate his practice to mostly low-income and minority employees in need of strong representation against large, unscrupulous employers.
In his spare time, Robert enjoys college football, binge-watching documentaries on Netflix and traveling with his wife, who is also a USC and Chapman Law Alumnus.
Education
J.D., Chapman University School of Law
Mock Trial Honor Board; Emphasis Certificate in Advocacy and Dispute Resolution; CALI Excellence for the Future Award: Trial Practice; Stetson National Pretrial Competition: Third Place; American Association for Justice Trial Advocacy Competition: Perfect Score; Rutan & Tucker Golden Gavel Oral Advocacy Competition: Finalist; Employment Law Society.

B.S. Molecular Biology, University of Southern California

Minor in Environmental Microbiology, Wrigley Institute for Environmental Studies: Graduate-level Coursework in Molecular and Microbial Ecology, Geochemistry & Microbial Genetics; Directed Research in Marine DMSP Metabolism and Climate Change; Collegiate Medical Volunteers; Delta Delta Sigma Honor Society; AYUDA Clinic Volunteer.
Jurisdictions Admitted to Practice State Bar of California
United States District Court, Central District of California

Professional & Bar Association Memberships
California Employment Lawyers Association
Member Since: 2011
Consumer Attorneys Association of Los Angeles
Member Since: 2014