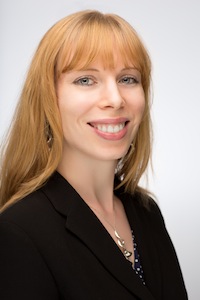 Tamara S. Freeze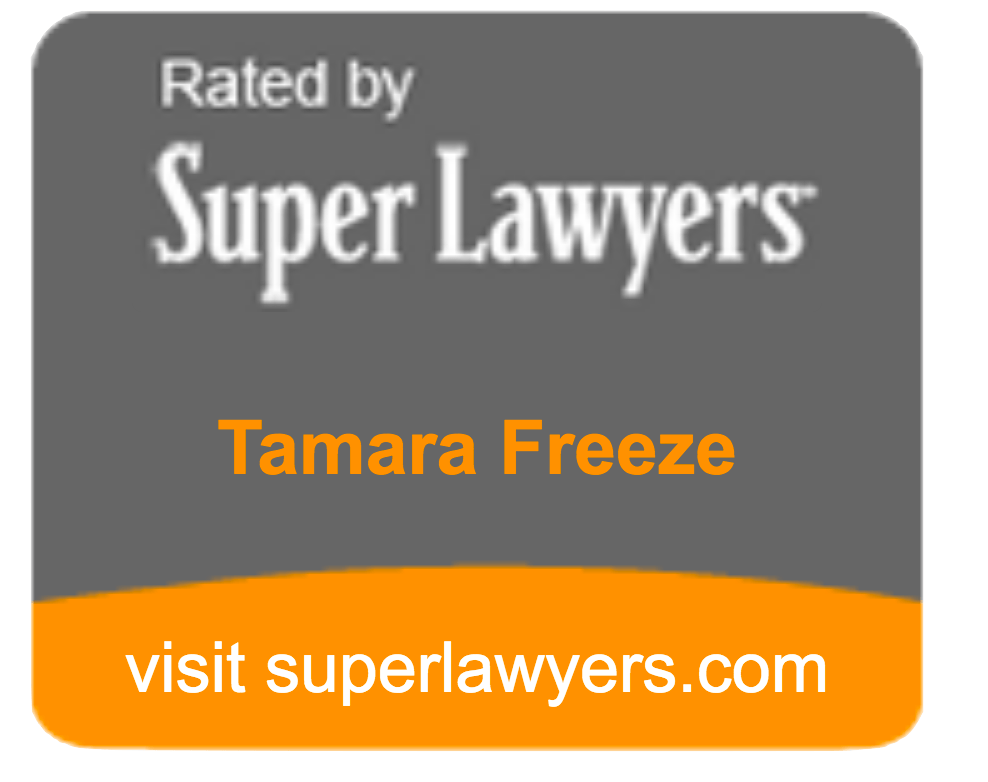 Tamara S. Freeze is a founding shareholder of Workplace Justice Advocates, Professional Law Corporation, where she exclusively represents employees in employment-related matters, such as discrimination, harassment, request for disability accommodation, wage and hour disputes, employment litigation and appeals.
After earning her undergraduate degree from UCLA, Ms. Freeze attended University of California Berkeley School of Law, where she focused mainly on employment law and litigation, and worked as a summer associate at Skadden Arps Slate Meager & Flom, LLP. After graduation, Ms. Freeze worked for a prominent employment defense law firms Littler Mendelson, P.C. and Bryan Cave, LLP. In 2009, Ms. Freeze opened her own practice (Law Offices of Tamara Freeze), focusing exclusively on employee rights.
In 2013, Ms. Freeze partnered with attorney Robert A. Odell to form Workplace Justice Advocates, a Professional Law Corporation, which currently represents employees in a broad spectrum of matters including harassment, discrimination, reasonable accommodation, wrongful termination, wage and hour class actions and employment litigation. The firm now has three offices: Los Angeles, Irvine and San Diego.
Ms. Freeze has also been recognized as the Rising Star by California Super Lawyers Magazine every year since 2012, an honor reserved for no more than 2.5 percent of the lawyers in the state. Ms. Freeze has been featured in the Los Angeles Daily Journal, on radio stations and various media. In addition Ms. Freeze was recently named as one of the Top 50 Up-and-Coming Women Lawyers in Southern California by Super Lawyers Magazine.
In her very first jury trial, Tamara and her partner, Robert Odell, obtained a $1,377,000.00 discrimination verdict on behalf of their client, Huron Mayo, in a complex employment discrimination and harassment case - prevailing on all five (5) causes of action against defendant Community Development Commission of the County of Los Angeles.
Just six months later, Robert and Tamara tried another complex employment discrimination case. Their client, Joseph Snead, was a 15-year custodian with the Chino Valley Unified School District and was fired after he was injured on the job and could no longer climb ladders as a result. Mr. Snead's previous attorney declined to take the case to trial and the School District refused to offer anything more than a small, nuisance-value settlement, as they saw very little risk that Mr. Snead would prevail at trial.
Despite this, Robert and Tamara tried the case and were able to obtain a $550,000.00 jury award for Mr. Snead, which was one of the largest discrimination verdicts in San Bernardino County for 2015.
In her spare time, Ms. Freeze enjoys Brazilian Jiu Jisu (BJJ) and chess. Occasionally, you may find Ms. Freeze coaching chess at local elementary schools or serving as a referee at kids' BJJ tournaments.
Education
J.D., University of California Berkeley School of Law, 2005
McBaine Moot Court; Articles Editor, Berkeley Journal of Employment and Labor Law, Prosser Prize in Local Government Law
B.A. Political Science, UCLA, 2000
Magna Cum Laude; Kurnitz Creative Writing Award
Jurisdictions Admitted to Practice State Bar of California, 2005
The District of Columbia Bar, 2010
All District Courts of California, 2005/2008
United States Court of Appeals for the Ninth Circuit, 2005
The Supreme Court of the United States, 2012

Professional & Bar Association Memberships
California Employment Lawyers Association
Member Since: 2008
Mentorship Committee Co-Chair
Orange County Bar Association
Member Since: 2008
Labor & Employment Executive Committee
American Bar Association
Member Since: 2005
Los Angeles County Bar Association
Member Since: 2007
Legal Honors/Awards
Top 50 Up-and-Coming Women Southern California Lawyers, 2016
The Rising Star, California Super Lawyers Magazine, 2012-2016
Notable Cases
Mayo v. Community Development Commission of the County of Los Angeles (LASC Case No. BC486184), Obtained a $1.37M verdict on behalf of a 60-year old woman who was harassed and discriminated against based on her religion. After reporting the conduct to HR, Plaintiff was retaliated against, written-up for poor performance, and then terminated. Rejected pre-trial offer and subsequently prevailed on all causes of action at trial, including (1) Retaliation, (2) Failure to Prevent Retaliation, (3) Disability Discrimination, (4) Failure to Prevent Disability Discrimination and (5) Violation of the California Family Rights Act ("CFRA"). Attorneys' Fee motion approved at $613,000.00.
Snead v. Chino Valley Unified School District (San Bernardino Case No. CIVRS 1101184), Obtained a $550,000.00 jury verdict on behalf of a 65-year-old disabled custodian who was wrongfully terminated after Defendant refused to engage in a good faith interactive process and failed to accommodate his disability and work restriction of no working on ladders. Attorneys' Fee motion approved at $418,722.40.
Wergechik v. Anaheim Arena Management (Case No. 30-2015-00786670-CU-WT-CJC, June 25, 2016) Obtained $32,720.00 in attorneys' fees against Defendant after prevailing on an Anti-SLAPP motion. The large corporate employer filed a cross-complaint against Plaintiff, its former employee, for taking and using company documents in her own lawsuit against the corporate employer. The court granted the Anti-SLAPP motion, dismissed the corporation's cross complaint and awarded costs and attorneys fees against them.
Wile v. Johnson Window Films, B247056, 2014 WL 1465232 (Cal. Ct. App. Apr. 15, 2014)
Lead counsel; Reversed a grant of summary judgment in age/disability discrimination case
Harris v. Bingham McCutchen LLP, 214 Cal. App. 4th 1399 (2013)
Lead counsel; defeated employer's Petition to Compel Arbitration; represented respondent on appeal; featured in the Daily Journal, Law.com, Law360 , ABA Journa
Zhen v. Tawa Supermarket, Orange County Superior Court, 30-2011-00477333
Lead counsel; defeated employer's summary judgment/summary adjudication motion
Davydov v. Teledyne Technologies, Inc., et al., Los Angeles Superior Court, BC472446
Lead counsel; obtained monetary sanctions against employer for violating discovery rules
Notable Settlements
$800,000.00 Settlement:
$350,000.00 Settlement:
Confidential settlement obtained for an age discrimination case against a major fast food chain.
$250,000.00 Settlement: