SOX Retaliation and False Claims Act (FCA)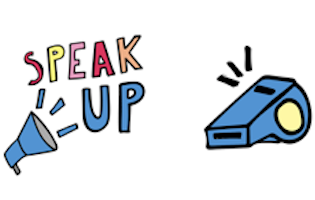 WJA attorneys are highly experienced in litigating and trying whistleblower cases. In 2017, WJA's team obtained a historic $25 million whistleblower verdict on behalf of a medical-device salesman. Every year, WJA routinely obtains millions of dollars for their clients' whistleblower claims, including SOX retaliation cases.
Many attorneys fail to spot a highly valuable SOX retaliation claim when reviewing their clients' cases. Whistleblower conduct may violate a number of state and federal statutes, such as Sarbanes-Oxley Act ("SOX"). However, a whistleblower only has 180 days to file his or her complaint with the U.S. Department of Labor's Occupational Safety and Health Administration agency to preserve the SOX retaliation claim. If the allegation is sufficient to proceed with an investigation, the complaint will be assigned to an OSHA Whistleblower Investigator who is a neutral fact-finder (does not represent either party). The investigator will notify the Complainant, Respondent, and appropriate federal partner agency that U.S Department of Labor has opened an investigation. Remember, this step is required to preserve the SOX retaliation claim.
To prevail, a Sarbanes-Oxley Whistleblower must prove that they engaged in protected activity (or made a protected disclosure under Section 806), that the employer knew that the employee engaged in the protected activity; the employee suffered an adverse action (e.g. termination) and the protected activity was a contributing factor.
Once the whistleblower proves these elements, the burden shifts to the employer to prove by clear and convincing evidence that it would have taken the same adverse action in the absence of the protected activity.
There are many examples of SOX retaliation claims. One example is when an employee reports a financial mismanagement or pension fraud in violation of the law and gets fired. Only experienced lawyers could identify and preserve such valuable claims. And more good news for the employees: these claims are not subject to arbitration. In 2019-2020 alone, WJA obtained several million dollars in SOX retaliation cases.
If you suspect that you have been subject to retaliation or termination for "whistleblowing," contact a SOX whistleblower attorney at Workplace Justice Advocates, to discuss your rights and options.